ABOUT POWERHOUSE
A CULTURE OF PRIDE, CREATIVITY, PASSION AND EXCELLENCE

OUR PEOPLE ARE OUR GREATEST RESOURCE
From the start in 1992, Powerhouse Controls has been on a mission to be recognized as a world-class, single-source drive and automation systems integration supplier.
We bring exceptional technical and engineering experience to the table, but what really sets us apart is an unsurpassed level of passion and commitment. We listen, question, collaborate, analyze and assess until we're completely convinced that our recommendation is the best solution possible.
THE PRODUCTS AND SERVICES WE PROVIDE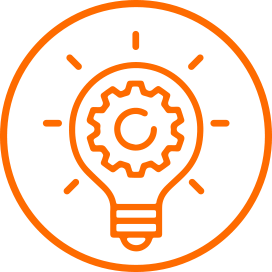 INNOVATION
We innovate and strive for better in everything we do
We encourage creativity, knowledge-sharing and ongoing developing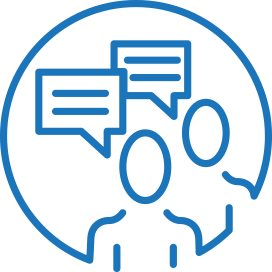 COMMUNICATION
We welcome open and thoughtful communication to foster diversity and inclusion in our work and interactions
We treat everyone with respect and honesty
TEAMWORK
We keep our promises and hold ourselves accountable (OWN IT!)
We collaborate and work as a team
We believe in having fun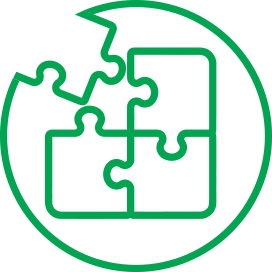 SOLUTIONS
We are commited to customer service through quality, safety and excellence
We value learning and making mistakes, understanding that failure is not an option when it comes to delivering customer solutions

Statement of Commitment to Accessibility
Powerhouse Controls is committed to providing a barrier-free environment for all stakeholders including our clients/customers, employees, job applicants, suppliers, and any visitors who may enter our premises, access our information, or use our services. As a company, we respect and uphold the requirements set forth under the Accessibility for Ontarians with Disabilities Act, and its associated standards and regulations.
Powerhouse understands that we have a responsibility for ensuring a safe, dignified, and welcoming environment for everyone. We are committed to ensuring our organization's compliance by incorporating accessibility legislation into our policies, procedures, training, and best practices. We will review these policies and practices annually, as organizational changes occur, or in anticipation of compliance deadlines. In addition, we will strive to meet the needs of individuals with disabilities in a timely and effective manner.
Providing an accessible and barrier-free environment is a shared effort, and as an organization, Powerhouse is committed to working with the necessary parties to make accessibility for all a reality.
Standard practices within Powerhouse to promote services that are accessible to all include:
Welcoming service dogs and encouraging people to utilize assistive devices (e.g., screen reader, listening device, cane, wheelchair)
Having wheelchair accessible offices
Communicating with people in a way that meets their needs (e.g., verbally, by phone, or email)
Having accommodations (including accessible formats and communication supports) available upon request.
For more detailed information on our accessibility policies, plans, and training programs, please contact People & Culture.